SRV250 Forum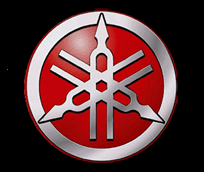 Trying to decide what to do with this server buzzing away in my closet, I thought it might be a good idea to try to set up a forum where people could discuss a slightly rare motorcycle – the Yamaha SRV250.  Not sold in the U.S. they are a 250cc V-twin Cafe racer built back in the early 90's.
There seem to be a few of them floating around Australia, and even a couple (literally) in New Zealand.   Thailand seems to have a pretty decent population of them as well.  Here in Japan, they can still be bought at auctions for anywhere from $700 on up.
I've recently fallen in love with the Bobber style SRV's that are being made here.  I know there's a big cafe racer crowd out there that would rather adapt them in that direction, but I just love that V-Twin on a Bobbed out bike.
ANYWAY, go to https://yamahasrv250.com and check out the forums if you are interested in this unique Yamaha.