Humans are fucking amazing!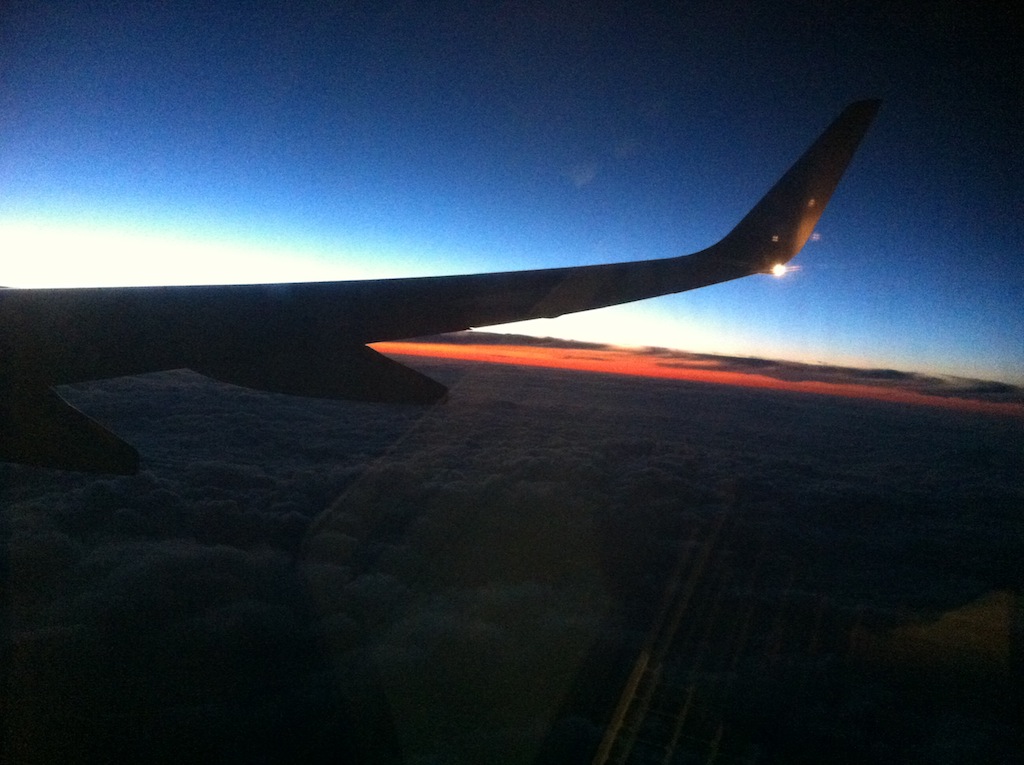 How can you think anything else as your 737 breaks through a cloud over Tokyo at 430 miles per hour, exposing the spider web of lights and life below.  Only to continue through that last layer of high clouds exposing to you the radiant beauty of the light of the setting sun.  The red line created by atmospheric particulates so clearly defined against the blue-black of the upper atmosphere and the grey clouds below.
I can understand why the less informed would turn to religion.  It's sad that they cannot experience the true impact that such beauty has when one knows that it is all simply due to the luck of the draw.
In the minuscule amount of time that we are allotted in our lives, it's moments like these that help me to appreciate the opportunity my DNA have given me to live and breathe on this planet.