Battlax BT-39's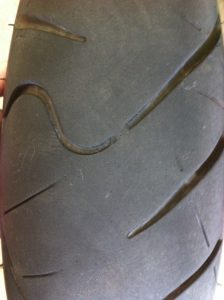 After a little over 10,000km on my bike, and right before my 3rd track day, I'm told my slip signs are showing. Oh, well – how embarrassing. Didn't even know I was wearing a slip. (Bad joke, I know.) Anywho, I didn't want to hit the track on bald tires, so I ordered the recommended treads for my bike – a set of Bridgestone Battlax BT-39's. Really, without even thinking or knowing anything about the tires. Turns out the recommendation wasn't wrong though. They are nice and sticky! I put the same size as stock on the front (110/70-17) and ended up with a 140/70-17 on the rear even though I had ordered the 130. (They were out of stock and I was out of time.)
After putting them on I commuted to work twice, making sure to lay over the bike nice and gentle in order to peel off the shiny new skin they had on 'em. And the 3rd day – it was off to the track where I definitely got em peeled right down to the edge. I still have about a 1/3~1/2 inch of "Chicken strip" but I think that's pretty good for a rainy day at the track.
Some guys have said they feel like the 140 makes it harder to lay over, but I have had no such trepidation. In fact, I feel like it has given the bike a little more stability in the corners, even when laid over. My flick speed also hasn't seemed to suffer any.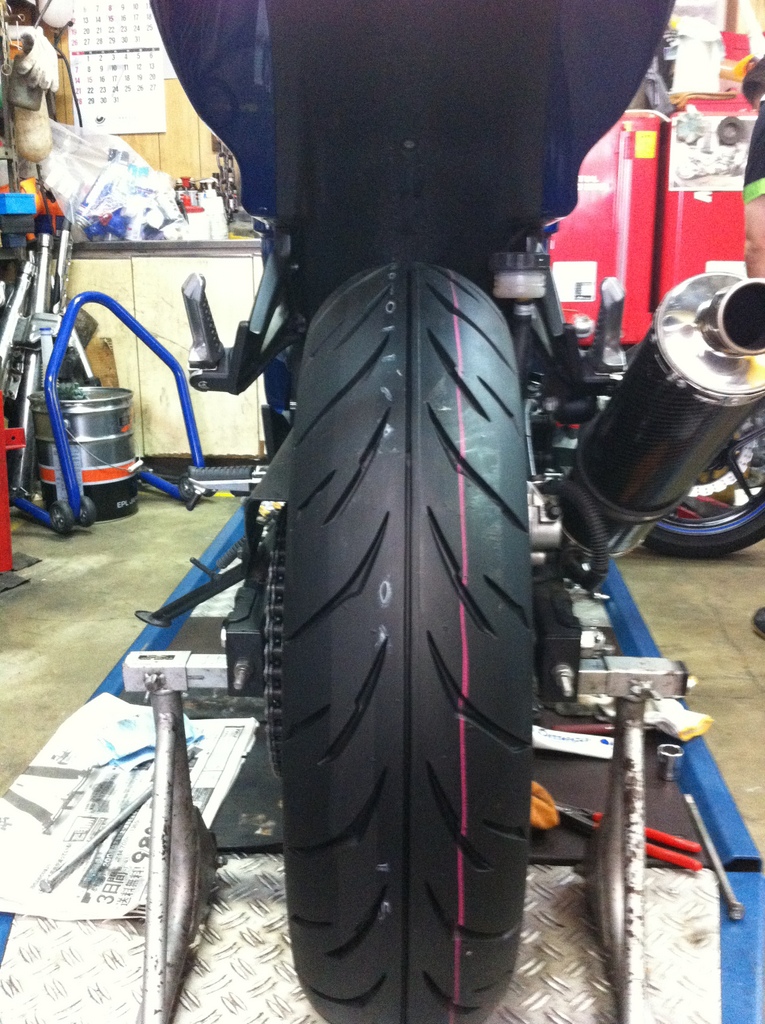 Anyone with experience on these tires, let me know what you think. Anyone who prefers a different tire, let me know why.